Designer Discipline Interviews
Designer Discipline is designed to give you the tips and inspiration you need to design your desired life – Your Life, Your Way !
It is my hope to help you achieve your desired, designed lifestyle through my personal experiences, training, and by sharing information.  I will continue to conduct research, personally try different methods and techniques, and consult with experts to bring you proven advice and information in relation to all things wellness, fitness and fashion.
Individuals selected for Designer Discipline interviews will be those who are the very best in their various fields of expertise; and I will bring them to you via informative, fun interviews and tutorials.
There will never be a product or a service that I will recommend to you that I have not tried myself – no matter how outlandish, wacky, or…eh…"different" (smile).   So get ready for the ride!
---
Exclusive Upcoming Interview
Stay tuned for my first exclusive fashion interview with the beautiful, renowned make-up artist and expert Kiki, CEO of Luxe Face, the makeup subsidiary of mobile fashion company Luxe Vie.
Kiki will explain her philosophy on skin care, beauty, and give us a useful tutorial!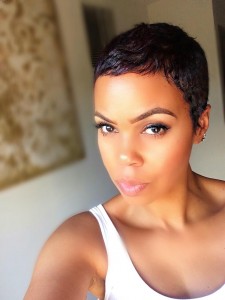 For me makeup is therapy. It's like art but the canvas is a face. Also, I believe that everyday makeup should be used to enhance your beauty – not create an illusion.
-KiKi of Luxe Face