Designer Discipline Recipe: Butternut Squash & Pumpkin Soup
Fall is coming! With the season brings a variety of seasonal fruits and vegetables that can be a delight this holiday season.
As such, I'm happy to to share the Designer Discipline recipe for Butternut Squash & Pumpkin soup!

The staple to this recipe is butternut squash. It has a sweet and nutty taste and can blend into a smooth texture perfect for soup.
Butternut squash is also loaded with Vitamin A and low in calories. The recipe also includes a seasonal favorite pumpkin. You'll see a lot more recipes from Designer Discipline that include pumpkin. Pumpkin pie is a fav of mine.

Designer Discipline Butternut Squash & Pumpkin Soup is quite filling. It is an easy to make soup, with most of the time being allotted to the baking of the squash.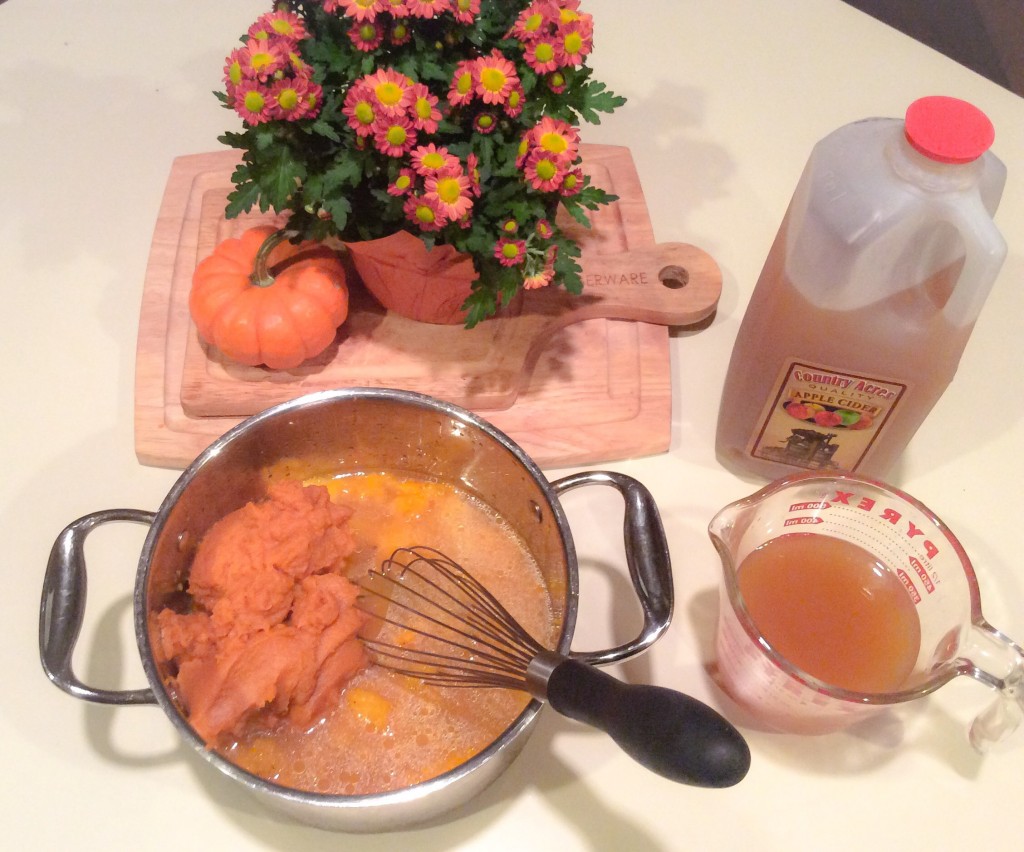 You can have it alone or with a fresh side salad for lunch. It can also serve as a late night craving fixer at around 100 calories per half a cup.

Give it a try and let us know what you think. Vegetarians can add it to their fall menu and non-vegetarians can make it a Meatless Monday entrée.  I'm sure it will become a favorite as it is indeed one of mine!
---
Designer Discipline: Squash Pumpkin Soup 
Ingredients:
1 Butternut Squash (Peeled and diced into approximately 1 inch cubes.)

2 Cans of 100% Pure Pumpkin
1 extra large butternut squash

3 tbsp. Organic Coconut Oil

1 1/2 cups of Apple Cider

1 1/2 cups of Organic Vegetable Broth

1 1/2 cups of Coconut Milk (or Almond Milk)

1 1/2 tbsp of Honey

1/2 tsp Cinnamon

1/4 tsp. of Curry Powder

1/4 tsp of Nutmeg

1 1/2 tsp of Kosher Salt

1/2 Cup of Roasted Pumpkin Seeds
Recipe makes approximately 6 cups.
Directions:
-Preheat oven to 450°.
-Take a quarter cup of coconut oil and warm in a pot on the stove to liquefy.
-Cut the squash into fours, peel, remove seeds and cut into 1 inch chunks.
-Place squash evenly in a baking dish, lightly salt and pepper to taste, and drizzle with the coconut oil.
-Bake the squash at 450° for 30 – 40 minutes.  You are looking for the squash to be tender in order to mash.
-When done, place squash in a pot and mash with a masher, whisker or fork.
-Add the cans of pumpkin to the squash and mix.
-Add the apple cider, vegetable broth, coconut milk and honey.
-Mix all ingredients with an immersion blender. If you don't have an immersion blender pour ingredients into your regular blender to mix, and then add back to the pot.  This step is important as you want a smooth consistency throughout your soup. No one wants to eat creamy, delicious soup only to bite on a piece of unblended squash. Trust me.
-Now time for the fun stuff! Add your spice trio:  Cinnamon-Curry-Nutmeg and the salt & pepper.
-Mix well and heat on top of the stove for about another 20 minutes.
-Serve immediately and garnish with ½ tablespoon of optional pumpkin seeds and enjoy!