Designer Discipline for Wellness Children's Book Series
Designer Discipline for Wellness Series: Kori Faces Weekend Fun 
In partnership with McBride Collection of Stories, Designer Discipline presents, Kori Faces Weekend Fun.

T

h

e first installment in the children's wellness series, Designer Discipline for Wellness

,

available now here!
---
Description
Kori is excited to finally try out for her third grade track team on Monday, but there is a dilemma…Kori faces weekend fun.
At a Friday track team tryout meeting, Coach told everyone they must maintain self- discipline to follow a balanced diet over the weekend in order to do well at Monday's tryouts.
Does a balanced diet mean that Kori cannot enjoy any or her favorite treats all weekend?

Oh no…but what about Kareem's big roller skating birthday party Saturday!?

Does this mean Kori can't have any of her favorite cake…birthday cake!? 

How difficult is it to maintain a balanced diet?

Does self- discipline mean no fun? 

How will Kori maintain self-discipline through the fun weekend ahead?
Find out these answers and more as we follow Kori on this weekend tale of challenge and choices.
Kori just may find out that maintaining self-discipline is not so difficult…especially with the help of a mother who is a wellness coach; an awesome best friend; and a precocious little sister, who although annoying, loves her big sister.
The journey through Kori's weekend is fun for children and adults, and includes a great healthy recipe for "Opiemeal" that families can have fun making together!
---
Kori Faces Weekend Fun is the first story in the Designer Discipline for Wellness series, brought to you by Shawna Doyle, wife and mom of two little girls, and the founder of Designer Discipline LLC, a lifestyle consulting company which centers on wellness; including aspects of nutrition, goal setting, and family work-life balance.
The

Designer Discipline for Wellness

series engages children and parents on the following themes:
Wellness

Discipline

Friendship

Family

Teamwork
The series also teaches an expanded vocabulary for young readers and critical thinking skills.
The

Designer Discipline for Wellness

series is an enjoyable experience for readers of all ages!
---

About the Author 
Shawna Doyle is the founder and CEO of Designer Discipline LLC, a lifestyle consulting company which centers on wellness; including aspects of nutrition, goal setting, and work-life balance.
She is an entrepreneur, educator, author, Certified Professional Life Coach, Certified Etiquette Consultant and holds a sports nutrition certification.
She has over 15 years of experience in the field of human resources as a successful corporate trainer and public speaker, which has honed her skills as a wellness consultant. Shawna has also served as an educator in the New York City public school system as a special education teacher.
While attending college, Shawna further developed her natural ability of encouraging and helping people, including the youth, via various volunteer programs. As an AmeriCorps volunteer at an inner city Baltimore Police Athletic League center, she successfully mentored and advised inner city children.
Having formerly served as the president of her own non-profit organization, and currently serving as executive director of an entertainment company's nonprofit, she continues her fervor and passion to help others.
After experiencing two high risk pregnancies, all while steadily rising in her professional career, she endured a variety of health issues which lead to her fully embracing a life centered on wellness.
Shawna has matched her education, professional training and life experiences; with her passion for wellness, fitness, and fashion – to create Designer Discipline…a lifestyle company which encourages people of all walks of life to maintain the discipline required to achieve their desired, designed lifestyle.
Shawna is from New York City and recently relocated to the state of Maryland with her husband and two daughters. She holds a Bachelor of Science degree from Morgan State University in Maryland, and a Master of Science degree from Bernard Baruch College in New York City. Shawna is a vegetarian and enjoys cooking vegetarian meals and baking vegan pastries.
---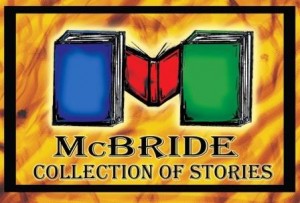 About the Publishing House
McBride Collection of Stories LLC, is an expanding publishing entity, founded by Heddrick McBride.  McBride has created a collection of stories that are focused on providing positive images for all readers.
The McBride Collection of Stories motivate, entertain, and inspire children worldwide, as the stories are focused on teaching and fostering the basic fundamentals of life; while providing a strong foundation in literacy.
Through entertaining and informative stories, this unique collection replaces too often perceived notions of negativity and underachievement, with productivity and hope. The McBride Collection of Stories are fun for the entire family!
In addition to Kori Faces Weekend Fun, of the Designer Discipline for Wellness series, we invite you to also explore other books within the McBride Collection of Stories with the following subjects and themes:
Education: The Learning Series: I Learned About & Now I Know About, by Heddrick McBride

Fatherhood: The Father to Son Series, by Kenji L Jackson

Mental & Social Health: Let's Talk About It, by Tara Doaty-Mundell, Ph.D.

Multiculturalism: Backhome Kids, by Adewole Lipede

Self-Esteem: The Beauty In Me, by Nicole M White

Autism: Pieces of a Puzzle, by Howard C. Perkins